6 C13 Basic metered PDU 30A
Product Detail
Product Tags
1.With a rugged all-metal housing, the YS1006-2P-VA-C13 is well-equipped for power distribution in rack enclosures and network closets. It provides selectable 200V, 220V, 230V or 240V power to 6 IEC 60320 C13 locking outlets . This PDU has a OEM inlet and includes an 6 ft 3C10AWG detachable power cord with L6-30P plug(optional IEC 60309 32A (2P+E) plug). Recommended electrical service input is 250V~, 30A.
2. 2P32A circuit breaker: 2P32 MCB can manage max 32A high current, and turn off L/N simultaneously When overload happens. It can protect your devices from overload, short circuits and high voltages. We only use top brand circuit breaker to ensure our PDU is reliable and safe. Chint is No.1 in China and world famous. Different brands available, for example, ABB / Schneider / EATON / LEGRAND, etc.
3.The YS1006-2P-VA-C13 has removable mounting flanges that support 1U (horizontal) mounting in 2 and 4-post racks. It's also suitable for wall-mounting and under-counter mounting. The housing is reversible to face the front or back of the rack.
4.From the largest data center to the smallest home office, YOSUN products keep your equipment running effectively and efficiently. Whether you need to supply power to servers and have reliable battery backup, connect high-resolution video sources to displays and digital signs, or organize and secure IT equipment in rack enclosures, YOSUN has the complete solution.
1)Size: 19" 1U 482.6*44.4*44.4mm
2)Color: Black
3)Outlet Number: 6
4)Outlet type: IEC 60320 C13 with locking / with locking available
5)Outlet Plastic Material: Antiflaming PC module UL94V-0
6)Housing material: Aluminium alloy
7)Feature: 2P 32A circuit breaker, V/A meter with overload warning
8)current:30A
9)voltage:220-250V
10)Plug: L6-30P / IEC 60309 plug / OEM
11)Cable spec: 3C10AWG, 6ft / custom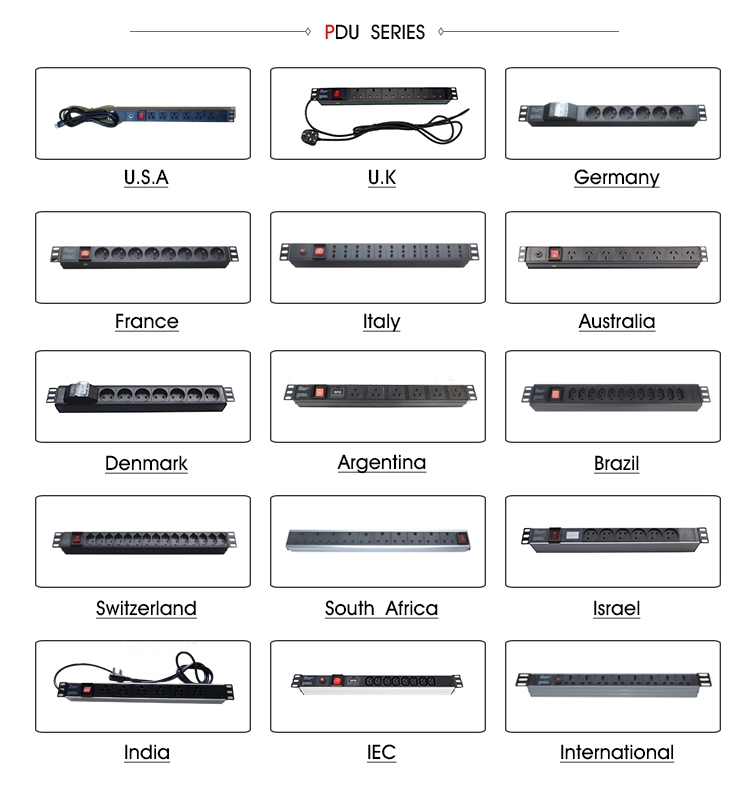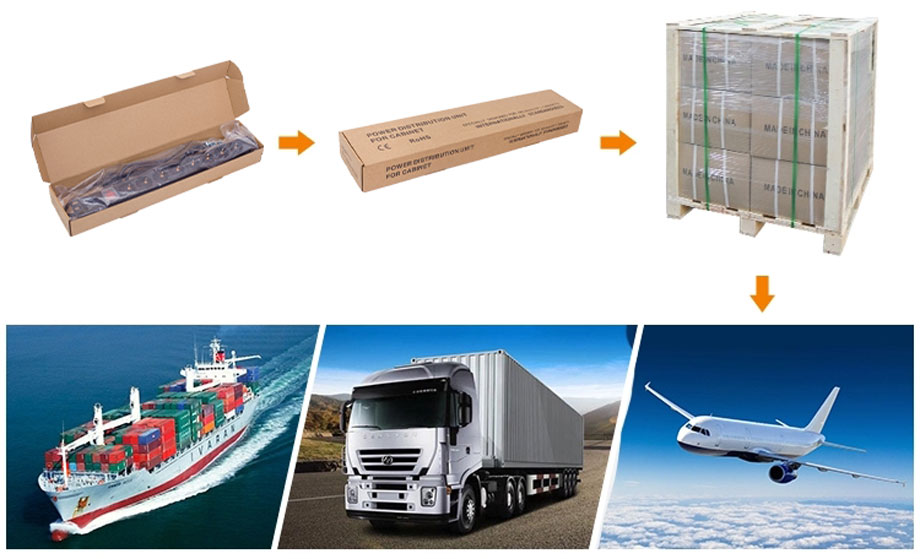 Terminal block(≤32A) 

10A-32A 125/250VAC

Junction Box(≤32A) 

10A-32A 125/250VAC

1U Junction Box(High-power) 

10A-63A 125A/400VAC

1.5U Junction Box(High-power) 

10A-63A 125A/400VAC

Overload Protection 

10/16A 250VAC

Illuminated Master Switch

10A/16A 125VAC / 250VAC

Overload Switch

10A/16A 125VAC / 250VAC

Buzzer

DC 24V / 36V / 48V

AC 110V / 220V

Earth Leakage Circuit Breaker

C10/16/32/63A

1P Circuit Breaker

C10/16/32/63A

2P Circuit Breaker

C10/16/32/63A

3P Circuit Breaker

C10/16/32/63A

100A/125A 3P Circuit Breaker

C100A/125A

2P Circuit Breaker

C10/16/32/63A

USB Charger 2 * Type A

5V 2.1A

USB Charger Type A+Type C

5V 2.1A / 3.1A / fast charging

Power indicator

125V/250VAC 50/60Hz

Hot-swap Power Indicator

125V/250VAC 50/60Hz

Single-Lamp Surge Protector

4.5KA/6.5KA/10KA 250VAC 50/60Hz

Three-Lamp Surge Protector

(Filtering and surge protection)

10KA 250VAC 50/60Hz

Hot-swap Surge protector

4.5KA/6.5KA/10KA 250VAC 50/60Hz

Hot-swap V/A Meter

Hot-swap 485 Smart Meter

Hot-swap Smart IP Meter

Intelligent PDU Meter For

outlet monitor and control 

10A Universal Socket

10A 250VAC

16A Universal Socket

16A 250VAC

10A Chinese Socket 5 holes

 
 

10A Chinese Socket

16A Chinese Socket

Chinese 10A/16A Socket

10A locking Chinese Socket

16A locking Chinese Socket

IEC320 C13(Anti-trip) Chinese socket with three flat hole

10A 250VAC

IEC320 C13

10A 250VAC

IEC320 C19(Anti-trip) Chinese socket with three flat hole

16A 250VAC

 

IEC320 C19

16A 250VAC

16A German Socket

16A 250VAC

16A French Socket

16A 250VAC

16A GER.ITA Socket

16A 250VAC

 

13A UK Socket

13A 250VAC

15A USA Socket

15A 125VAC

20A USA Socket

20A 125VAC

IEC320 C14

16A 250VAC

IEC320 C20

16A 250VAC

16A ZA Socket

16A 250VAC

IEC320 C13(2 Ways in one Socket)

10A 250VAC

IEC320 C13(3 Ways in one Socket)

10A 250VAC

10A 250VAC

10A Chinese Plug

16A Chinese Plug

IEC60309 IP44-Male(Three Core) Commando plug

16A/32A/63A 250VAC

IEC60309 IP44-Female(Three Core) Commando plug

16A/32A/63A 250VAC

IEC60309 IP44-Male(Five Core) Commando plug

16A/32A/63A 250VAC

IEC60309 IP44-Female(Five Core) Commando plug

16A/32A/63A 250VAC

UK BS1363 Plug

13A 250VAC

German Plug

16A 250VAC

USA Plug

15A 125VAC

IEC320 C14 Plug

10A 250VAC

IEC320 C13Plug

10A 250VAC

South Africa Plug

16A 250VAC

IEC320 C20 Plug

16A 250VAC

IEC320 C19 Plug

16A 250VAC

AUS Plug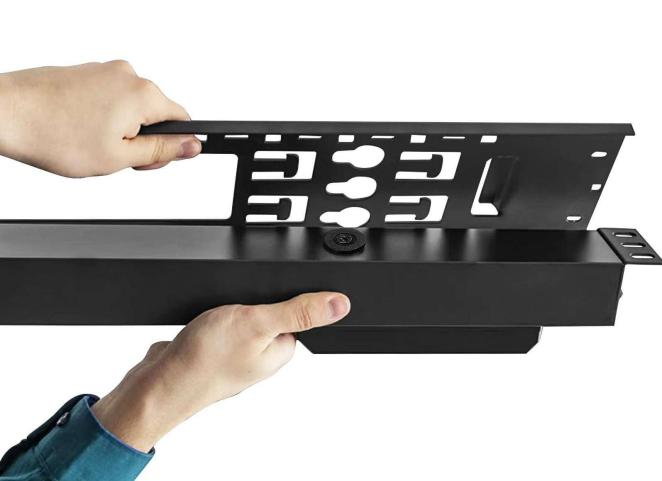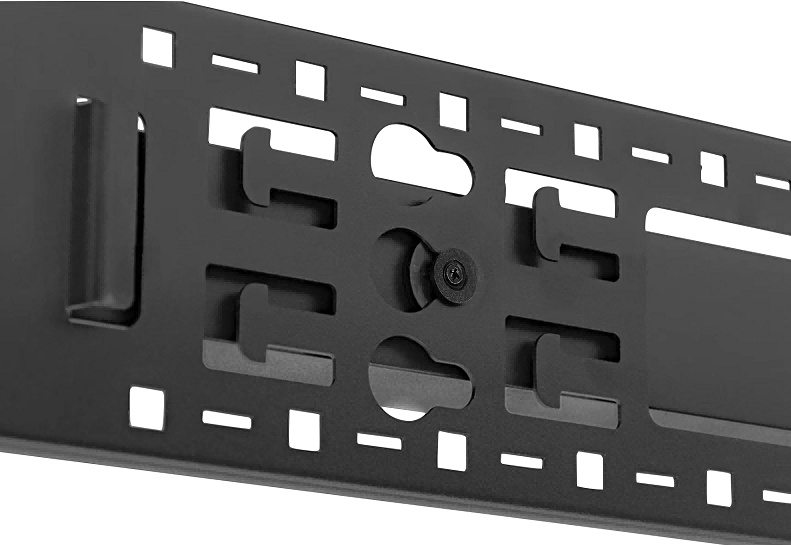 Optional Toolless Installation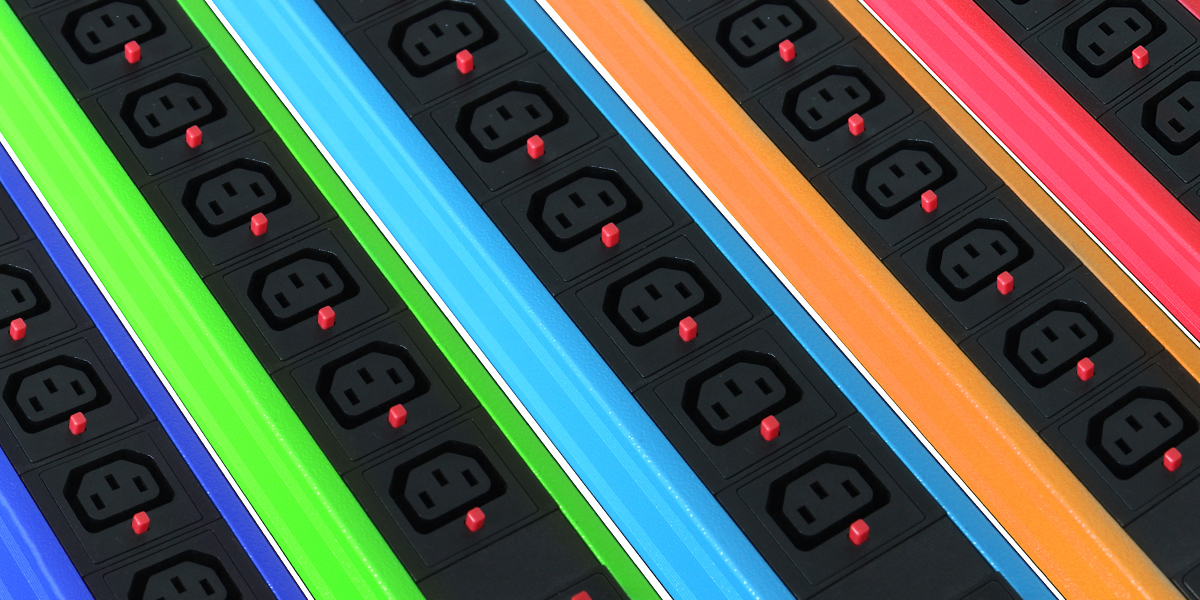 Customized shell colors available
---
---